Oct 12 2009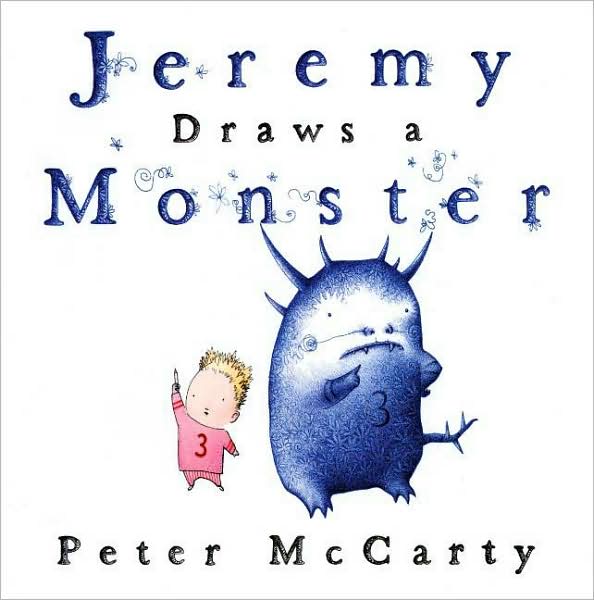 Jeremy Draws a Monster by Peter McCarty (Henry Holt, $16.99, picture book)
Jeremy is a recluse.  He lives on the top floor of a three-story building and never goes outside.  One day he decides to draw a monster and it's quite dazzling.  It's huge and blue, has pointy teeth, a spiked tail, and horns growing out of its head.  The problem, though, is that the monster comes to life and is rude and demanding and makes Jeremy draw him a sandwich and a telephone and a fancy hat and a piece of cake.  Jeremy is finally able to make him leave by drawing him a suitcase and a one-way bus ticket and walking him to the station.   The kicker, though, is that while out of the building the neighbor kids ask Jeremy if he wants to play ball.    And they do.  The story is a subtle prod to push shy kids out of the house and into playing outside with the others.  A far less daunting proposition than entertaining a monster all day.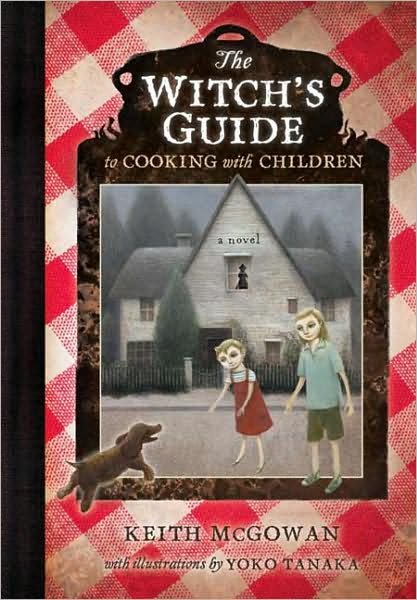 The Witch's Guide to Cooking with Children by Keith McGowan (Henry Holt, $15.99, young middle reader)
A modern-day retelling of Hansel and Gretel.  It's been updated by leaving the witch alive and the forest gone, with the city built up around her.  The witch Fay Holaderry is very good at luring modern children to her house, and she doesn't need a house that looks like candy. When children misbehave they can be dropped off by their parents for "witch clean-up."  When new residents Sol and Connie Blink arrive they instantly know that something is weird when the witch's dog is seen running around with a human bone in its mouth.  The Witch's Guide… has smart kids as heroes in a darkish tale tempered with humor and references to the original.  It's  perfect for Halloween (except for the witch as villain part–apologies to our pagan friends).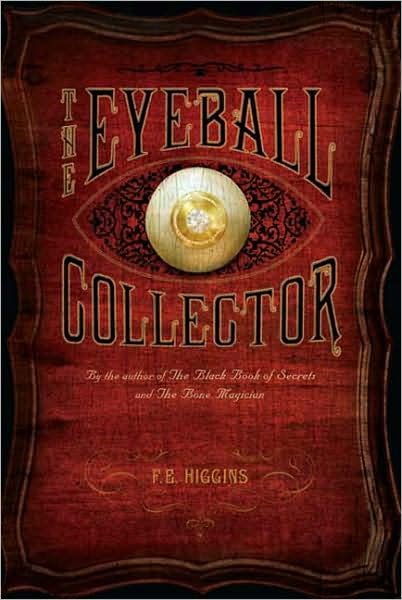 The Eyeball Collector by F.E. Higgins (Feiwel & Friends, $14.99, middle reader)
Set in the same world as The Black Book of Secrets and The Bone Magician, but not a sequel to them, The Eyeball Collector again recreates this wonderful gothicky, dark, mysterious place for readers to travel to.  There are grand balls and hairy-backed beasts, plotting nobility and clever orphans. Hector Fitzbaudly is set on revenge against an Eyeball Collector (a thief who steals jewels from the wealthy to make false eyes to replace his missing one) –a man blackmailing Hector's father with a secret from his father's past.   He must ultimately choose between his wish for revenge and his father's plea to not sink to  his enemy's  level.  A tough choice.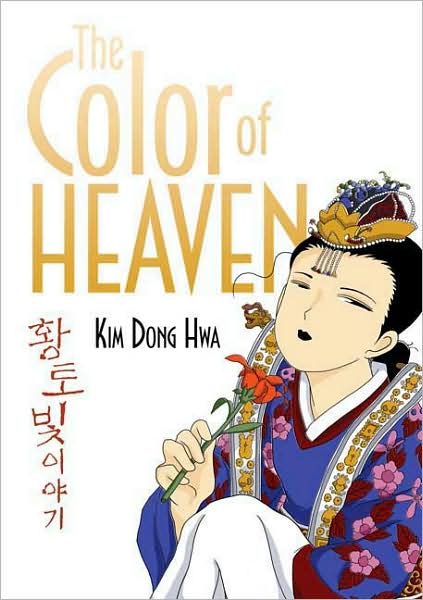 The Color of Heaven by Kim Dong Hwa (First Second, $16.99, young-adult friendly graphic novel)
This is a sequel–the conclusion to the Color Trilogy that includes The Color of Earth and The Color of Water. In this installment Ehwa is now grown up and finds herself in the same predicament as her mother–waiting for a man–as her lover has taken a job as a sailor in order to earn enough money to return and marry her.  Ehwa and her mother spend endless hours discussing men and their desires and their own desires as women.  It was a patriarchal society where women's roles were defined almost exclusively by their attachment to men.  Duksam does return and marries Ehwa, and their marriage ceremony, which takes place in agrarian pre-industrialized Korea gives quite a bit of information for those interested in Korean culture.  The black and white illustrations are again quite lovely, with very fine pen and ink work detailing the Korean countryside.
One response so far
One Response to "And 4 More"