Jan 18 2010
Richard Florida's insightful 2008 book, Who's Your City?, links economic and cultural innovations with city living. Not a first by any means, but well written and surely with the statistics to back it up. Although he doesn't quite challenge Thomas Friedman's assertion that 'The World Is Flat,' Florida argues that in a globalized world of so much mobility, place matters more than ever. I enjoyed his rereading of Jane Jacobs as an urban economist and that he did mention that blase complete mobility really only applies to 200 million people worldwide (sorry again, people of Iraq, Afghanistan, Vietnam and. . .lost count)
The maps in it are so so enjoyable and really make it worth a read or a skim in my eyes: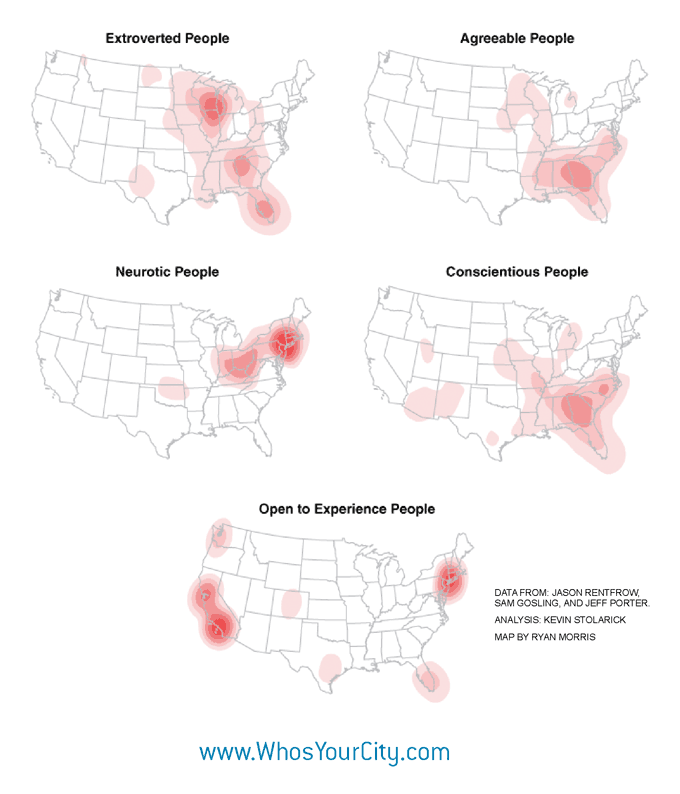 (but um, lawsuit check on the neurosis map being read as anti-Semetic?)
While we're on crazy maps, this one comes from my favorite out-of-print book that you absolutely can't buy at at the store, Joel Garreau's 1981 Nine Nations of North America. Somehow this book is still predicting the future!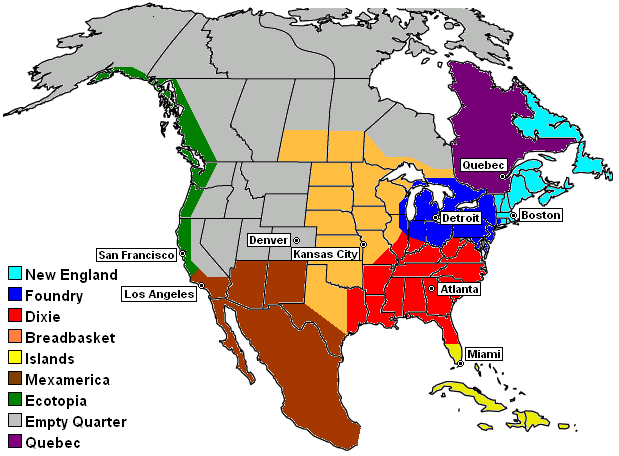 And to a man who cared more about America than can possible be mapped . . . Happy MLK Day!
2 responses so far
2 Responses to "Psychic Maps"