Feb 02 2011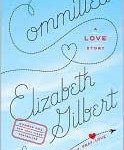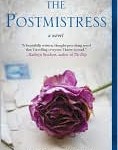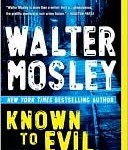 We had to close yesterday due to the inclement weather. We're open today though, and we have some brand-new-in-paperback titles to tempt you in.
First, there's a nonfiction title we did well with in hardcover last year: Elizabeth Gilbert's Committed: A Love Story (Penguin, $16). This is the follow-up to Gilbert's blockbuster Eat, Pray, Love, so if you were a fan of that huge bestseller you'll want to continue the story with this new paperback. Next up is The Postmistress (Berkley, $15) by Sarah Blake. For fans of historical novels, this should be your cup of tea. It got great reviews and there's a front-cover blurb from none other than Kathryn Stockett, author of a certain novel that moved more copies than all the Ace Hardware stores across the Midwest sold ice scrapers this week: The Help.
Then for the harder-boiled crowd (and maybe in this bitter cold you'll prefer your reading matter boiled), there's Walter Mosley's latest, Known to Evil (New American Library, $15). It's billed as a "Leonid McGill mystery," and though we've never actually met anyone with a highly incrongruous — and improbable — Russian-Scots moniker like "Leonid McGill," that's what fiction's for, right? Mosley always seems to garner terrific reviews and much respect for his crime narratives; here's a chance to catch up with someone who looks like he'll be included in the canon of American noir writers — if he hasn't been already. Wouldn't be surprised if Mr. Mosley gets the deluxe Library of America treatment in the future. Why not enjoy him now? He's living, breathing, and writing.
Hope to see you in our store. The heat's working fine, and if you don't see what you're looking for we'll happily order it for you.
No responses yet