Jan 14 2012
It is a chilly and sunny Saturday in The Loop. Lots of people are coming in from the Ice Carnival who have never been in our store before.
It's always exciting to see the magical look on someone's face when they realize they have a real, honest to goodness local bookstore that they can shop at. The enthusiasm is pretty cool.
Again we are a locally owned, independent business and your support keeps us open. So please consider us for your literary needs.
We also want to remind you of the awesome other business neighbors we have in The Loop which are locally owned as well. Shop as many as you can since it keeps your money in our community.
I've had some wonderful conversations about books today which always makes our day as booksellers.
I WANT MY MTV
I spent lots of time watching MTV in my youth and have always been fascinated by the subculture it helped create. MTV shaped fashion, affected record sales and helped bring rap and grunge to the forefront in the 1980s and 1990s.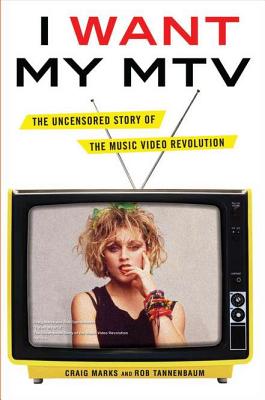 A new book, I Want My MTV not only gives a history of the network but also interviews the VJs, producers and creators who made the network happen.
It is a funny, insightful and informative read that sheds light on an interesting era in music history. The book also explores how MTV helped turn Madonna, Michael Jackson and others into stars via the video medium.
MTV also served as a filmic panorama of the politics, culture, music, style and history of the 1980s and 1990s. It created the reality show and made 'alternative music' a popular genre.
This has been a very fun read so far and is recommended for anyone who loves popular music, pop culture and the history of the 1980s.
 rob
One response so far
One Response to "I WANT MY MTV"