Mar 08 2012
Lionel Shriver's bestseller We Need To Talk About Kevin has been made into a feature film. The book won the 2005 Orange Prize and has been critically acclaimed by book lovers everywhere.
This captivating novel about motherhood gone crazy tests our perceptions of what is evil by centering the plot around the fractured relationship between a mother named Eva and her manipulative and devious son. 
Eva wants to be a good mom very badly. But sadly she realizes early on that she is the mother of a particularly nasty son. Kevin has a proclivity for evil and houses a darkness inside of him that is worrisome and troublesome. As mother and son combat each other the tense drama of the book ascends to an unexpectedly powerful climax.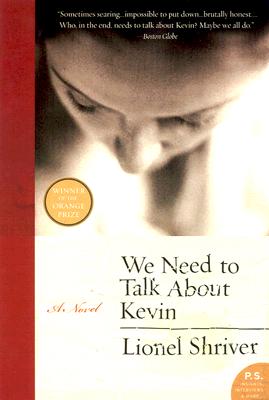 The New York Observer hails the book as 'An Underground Feminist Hit.'
The Independent called it 'An awesomely smart, stylish and pitiless achievement'
Following the success of the novel, Shriver has teamed up with co-writer and director Lynne Ramsay for a film adaptation starring Academy Award Winner Tilda Swinton and Oscar nominee John C. Reilly. Both stars turn in amazing performances in the film with Swinton being nominated for several drama awards. The film has also been a success on the film festival circuit and was a nominee for the Palme d'Or at Cannes in 2011.

We have the book in stock and are excited about the release of the film. In fact we are so excited that we decided to give our patrons the hook up! We Need To Talk About Kevin is opening at The Tivoli Theatre on March 9th and to celebrate Subterranean Books is giving away free passes!
Beginning today we will be giving out FREE run out of engagment passes (good for free admission for two people to any Monday-Thursday screening of the movie at The Tivoli) to our cutomers with any purchase. We have a limited number of passes so don't dawdle.  We also are giving out free posters to all customers.
For more information on the film & showtimes visit the Landmark Theatres' Tivoli website: http://www.landmarktheatres.com/Films/films_frameset.asp?id=109212
You also can visit the official site for the film: http://kevin.oscilloscope.net/
To learn more about this potent book vist our website:  http://store.subbooks.com/book/9780061124297
No responses yet