Jan 19 2012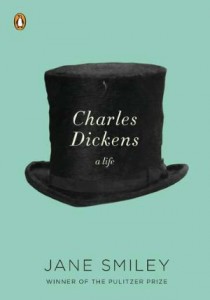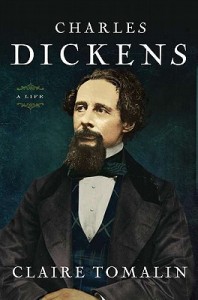 …are what we have right now for our January and specifically for a very exciting event we're hosting next Thursday, Jan. 26. All of us at Subterranean are proud to be the venue for another John Hendrix author appearance and signing — this time for John's brand-new book, A Boy Called Dickens (Schwartz & Wade Books, $17.99). Deborah Hopkinson, who's worked with JH before, has written the text and John's supplied the beautiful illustrations. Really, this guy is extremely talented and he happens to live right here in St. Louis. It's a win-win for this lucky bookstore and the entire community. Please attend if you can; the event starts at 6 p.m. and of course it's free. For further details please check our website.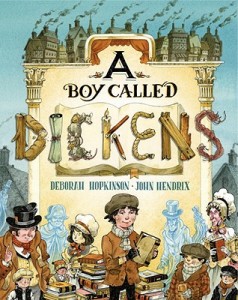 Hendrix's new book comes out as one element of the wave of publications and events worldwide coinciding with the great Charles Dickens's upcoming 200th birthday celebration (he was born February 7, 1812). There's far too much Dickensian stuff happening to try to summarize here, but let me mention a couple of other Dickens-related titles we have in stock — ones I can heartily recommend, along with John's new one.
Claire Tomalin's new biography, Charles Dickens: A Life (The Penguin Press, $36), is where I'd start if you're wanting the life story of the man and the writer. Tomalin is in the first rank of literary biographers; she captures the human essence of her subjects and her knowledge of their work is second to none. Her study of Thomas Hardy from a while back was incomparable and one of the very best things I read that year (2007). I have great expectations that this new Dickens bio will be just as good.  
If you'd prefer a brief biography of the man, look no further than Jane Smiley's superb offering, also entitled Charles Dickens: A Life (Penguin, $14). At 209 pages it's half the length of Tomalin's, but you won't sacrifice depth of insight or erudition to brevity. Smiley's biography is one of the best studies of a writer, living or dead, I've ever read. And, being a professional novelist by trade, she knows a thing or two about writers and their inner lives and motivations. This is a great, great little book.
My (and this store's) friend Fergus O'Shingles stopped in last night and we had another chat about CD and his work. Fergus is a Dickens neophyte but I think I'm making progress on getting him hooked on the expansive ocean of the man's writing and his supercharged imagination. If I succeed and O'Shingles dives in, I'm fairly confident he'll enjoy the swim. Just wear some proper Speedos, Fergus: the nude swimming you're used to won't fly here. This isn't Croatia.